Elice Spencer (Alexander) Case purchased the first 40 acres of the Case Farm in 1906.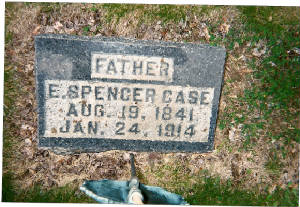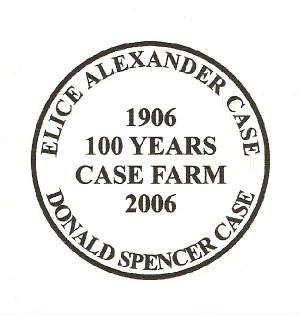 GREAT-GREAT-GRANDFATHER & FATHER
100 YEARS OF COMMON INTERESTS
Elice's Powder Flask
1850s Vintage
The Socket Bayonet below went with Sgt Case's British Model 1853 Enfield Rifle Musket The Union imported more that 500,000 Enfields from Britain. The .577-caliber rifle musket accepted the same Federal-regulated .59-caliber ammunition as the US Model 1861 Springfield Fifle Musket but was two inches shorter and a few ounces lighter.
Elice's Civil War Bayonet
Elice's Watch Fob - Front
Sent to him by a son that had moved to the State of Oregon
Elice's Watch Fob - Back
Sent to him by a brother that had moved to the State of Oregon
Elice's Miter Saw - used for cutting Picture Frame